Visual style guide
Less is more. That's the essence of our visual style—both in terms of design and messaging.
---
For colors, fonts, and other visual branding requirements, please see the IU Style Guide.
Philosophy
We believe our communications will be most effective if they are:
Minimal—clean and simple, without embellishment
Accessible—placing important information front and center
Uncluttered—with a focus on relevance and audience needs
The upshot: We engage viewers by simplifying our designs instead of complicating them.
The UITS tab
We're standardizing the use of the UITS tab. We've provided sizing and proportions — but keep in mind that there's a minimum size required for legibility.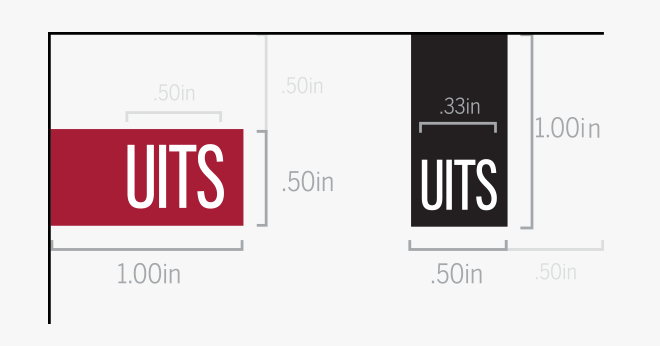 Examples of placement and exclusion zones
Proportion and exclusion zone
The tab scales up, but be sure to retain the original 2:1 proportions – and always include an exclusion zone. Other graphics, images, and text should not reduce the impact of the logo